Hatriot confirmed for Thrash Invasion Tour 2014 with Onslaught & Artillery
Update, 6/25/14: Please note that this tour has been CANCELLED.
Hatriot will be hitting the road in July with Onslaught and Artillery for the 'Thrash Invasion (UK/Ireland) Tour 2014′!
Check our the 'Tour Dates' section of the site for more info.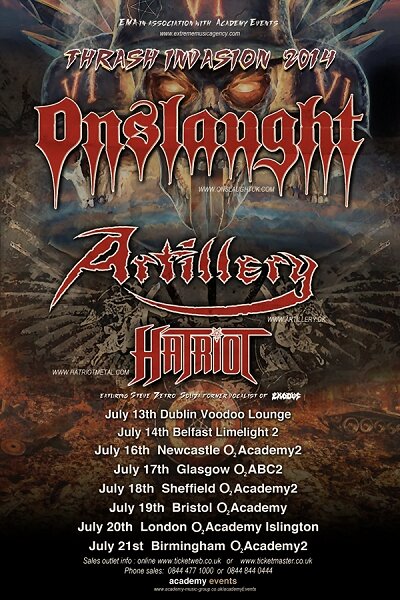 Hatriot "Dawn of the New Centurion" out February 21st, 2014 on Massacre Records!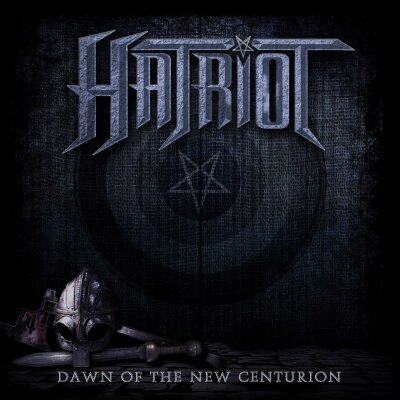 Via Massacre Records:
The band once again teamed up again with producer Juan Urteaga and Mark DeVito, who created the artwork of "Dawn Of The New Centurion"!
Track list:
1. From My Cold Dead Hands
2. Your Worst Enemy
3. The Fear Within
4. Honor The Rise And Fall
5. Superkillafragsadisticactsaresoatrocious
6. Silence In The House Of The Lord
7. World Funeral
8. Dawn Of The New Centurion
9. Consolation For The Insane
"Dawn Of The New Centurion" will also be available as limited edition digipak with exclusive bonus track as well as limited edition vinyl LP in gatefold sleeve (500 hand-numbered units).
Additional Links to purchase "DOTNC" in various formats:
The Metal Merchant
EMP
Nuclear Blast Online Shop
Amazon Digi-CD
Amazon CD
Amazon LP