More shows added!  Here is the August – November 2013 schedule thus far:
AUG 29th – Seattle, WA @ El Corazon
AUG 30th – Spokane, WA @ The Hop
AUG 31st – Portland, OR – location TBA
OCT 06th – San Francisco, CA @ DNA
OCT 12th – Hayward, CA @ 7th Annual Metal Fest (Memorial Park)
NOV 16th – Reno, NV @ The Alley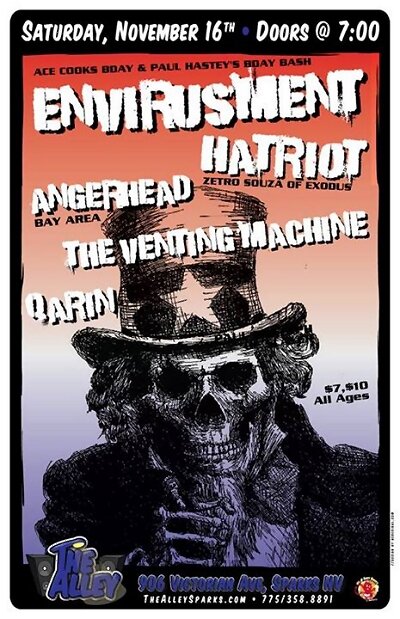 Upcoming Shows in August 2013
Hatriot is going on the road!!! We're looking forward to play for you, North West fans! Get ready to be thrashed, SF Bay Area style!
August 29th – Seattle @ El Corazon
August 30th – Spokane @ The Hop
August 31st – Portland – location TBA
Video promo for the El Corazon show in Seattle, WA on August 29th:
Show: Hatriot @ DNA – San Francisco, 10/06/13
Saxon, Fozzy, Halcyon Way, Hysteria, and Hatriot
@ DNA in San Francisco, CA
Sundday, October 6, 2013 at 07:00pm